---
Your Export Studio
Makes your company international
---

---
MARKET ANALYSIS
---
We choose the best foreign markets which match your offer. We build up reports on each country you are interested in pointing out risks and opportunities.
---


---
LET YOUR POSSIBILITIES GET STRONGER
---
Analysing your products and services, we create a business plan to highlight your company growth potential on foreign markets.
---


---
NETWORKING
---
Finding out the best distributors, buyers and brokers suitable for your business is our mission. We will also foster your partecipation in the most famous national and international exhibitions and we will address any issues regarding international logistics and documents.
---


---
MOVING FORWARD
---
We provide accounting and legal assistance throughout the internationalization process as well as translation, advertising and communication campaigns.
---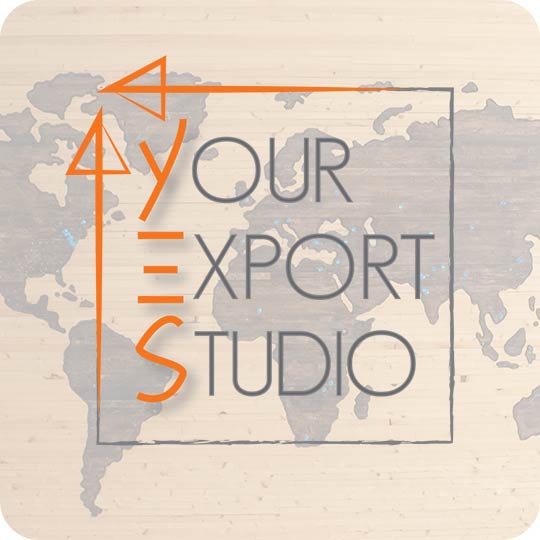 ---
Your Export Studio supports small and medium companies all the way long to the international process with innovative and unique services.
---
Our goal? To support our customers in a way never seen before in Italy. With a step by step process we guide companies to achieve international success . Through a young and dynamic human capital, with great experiences in international business, and thanks to the use of high-tech tools, we can give you an innovative service. Services immediately available on line for each company, consultancy focused on what is really needed based on the time of each customer, all extremely targeted and customized not only for all those companies that do not have an internal export department, but also for those who want face up to new challenges integrating their know how with Your Export Studio.
POR FESR-FSE MOLISE 2014-20 ASSE 1 – RICERCA, SVILUPPO TECNOLOGICO E INNOVAZIONE Azione 1.3.1 – "Sostegno alla creazione ed al consolidamento di start up innovative ad alta intensità di applicazione di conoscenza e alle iniziative di spin-off della ricerca "AVVISO HIGH TECH BUSINESS" Progetto cofinanziato dal Fondo Europeo di Sviluppo Regionale (FESR) Beneficiario: Your Export Studio S.r.l. Progetto: Easy Export CUP: D33D18000150007 Provvedimento di concessione – Determinazione Dirigenziale n. 4453 del 07/09/2018